Panama City Beach Condos For Sale
In the Heart of Panama City Beach
Awe-inspiring views of the Gulf of Mexico!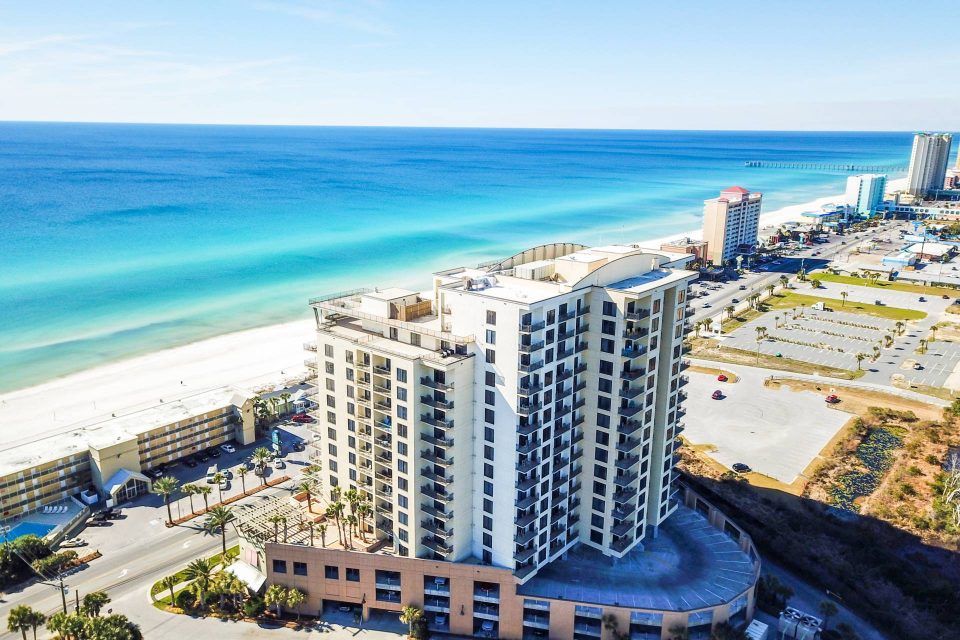 Origin at Seahaven is an exceptional resort building situated in the heart of Panama City Beach. The resort is a 17-story tower that offers an awe-inspiring view of the Gulf of Mexico and the surrounding cityscape. With luxurious amenities such as a heated pool, a hot tub, a state-of-the-art fitness center, a spa, and a rooftop terrace, guests are sure to enjoy a memorable stay. The modern accommodations feature full kitchens, flat-screen TVs, and private balconies that provide stunning views of the area. Guests can also take advantage of the resort's prime location, which is within walking distance to the gorgeous white-sand beaches and a variety of shopping and dining options.
The resort is professionally managed, ensuring that the property is well-maintained and that guests have a pleasant experience. With Panama City Beach being a popular vacation destination year-round, the resort's location, amenities, and reputation make it a highly sought-after option for visitors. Panama City Beach was ranked as the #1 town in the United States for Return On Investment for condo rental investors.
These condos are cash flow machines, self-manage VRBO, ABNB or use a local quality property management Company. Maximize your revenue year around.
Average Pricing: (Starting From)
2 Bedroom: $450k
3 Bedroom: $600k