Destin & 30A Condos For Sale
Silver Beach Towers West
Stunning views of the Gulf of Mexico!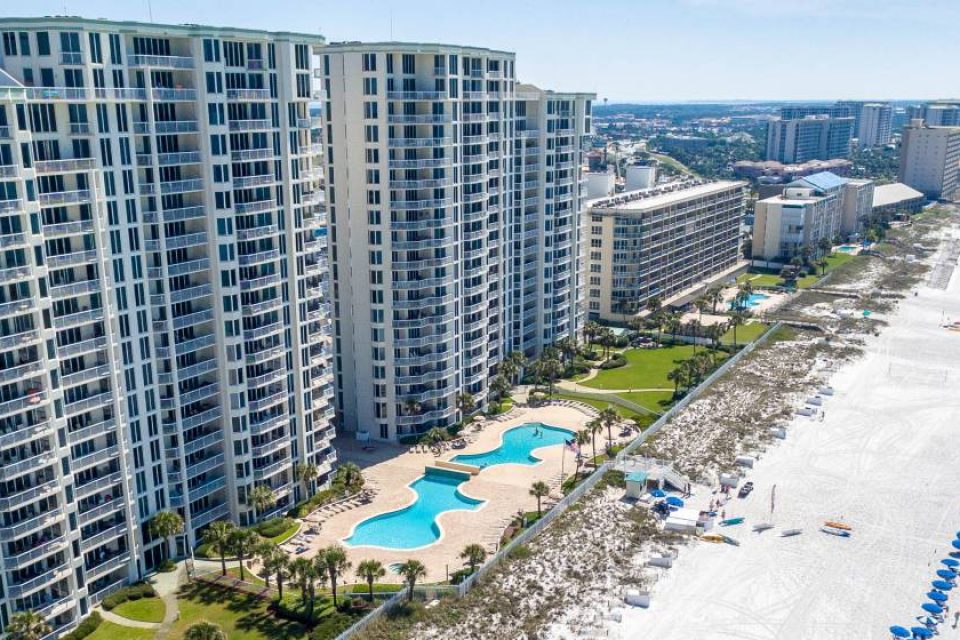 Silver Beach Towers West is a luxurious beachfront condominium complex in Destin 30A, offering stunning views of the Gulf of Mexico. The property is located close to the area's best restaurants, shopping, and attractions, making it an ideal location for those looking to enjoy the Florida lifestyle.
The complex features spacious two- and three-bedroom units with modern amenities, including fully-equipped kitchens, large balconies, and high-end finishes. The property also offers a range of amenities for residents, including two Gulf-front pools, a hot tub, a fitness center, a private beach, and 24-hour security. With its prime location and luxurious amenities, Silver Beach Towers West is an exceptional option for those looking to purchase a vacation home or investment property in the Destin 30A area.
Prices for two and three bedrooms start over $1 million.