Panama City Beach Condos For Sale
Oceanfront – Great Walkability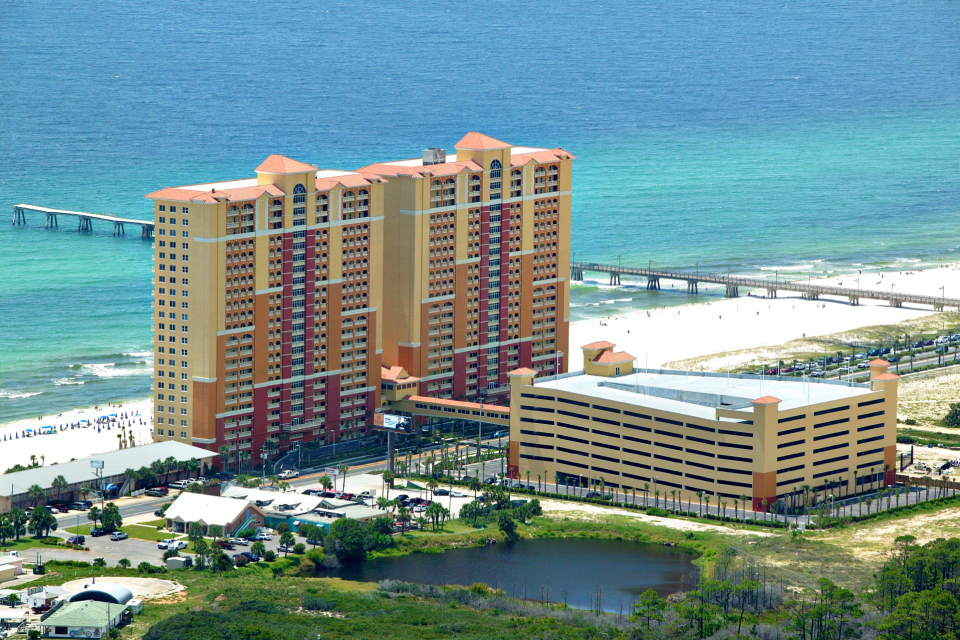 Calypso Beach Resort Towers is an upscale beachfront resort sitting directly next to the busy Pier Park shopping areas in the heart of Panama City Beach. The resort offers guests an abundance of luxury amenities, including two outdoor pools, a well-equipped fitness centers, and direct access to the beach. The resort's spacious one to three-bedroom units each come with a fully equipped kitchen and a comfortable living area, perfect for relaxation and unwinding.
These exceptional condo residences create the perfect Florida condo to live year-round or your upscale vacation home. Owners have the option to participate in an onsite rental program which they can rent their condo to vacationers when not in residence. Let vacationers help pay for your dream beach condo! Panama City Beach was ranked as the #1 town in the United States for Return On Investment for condo rental investors.
Calypso Beach Resort Towers is not just a luxury vacation destination but also a great investment opportunity, particularly for those interested in short-term rental cash machines. Buyers can self-manage their units with popular rental platforms such as VRBO and Airbnb or use a top-notch local property management company to sit back and collect revenue. And, as if that's not enough, the resort's stunning beachfront location also offers breathtaking evening beach sunsets, providing an idyllic and romantic atmosphere for guests and visitors alike.
Average Pricing: (Starting From)
1 Bedroom: $500k
3 Bedroom: $750k